Akshay Srivatsan
/əˈkʃeɪ ʃɹiˈvʌθ.sən/
Also: அக்ஷய் ஶ்ரீவத்ஸன், अक्षय श्रीवत्सन, 𑌅𑌕𑍍𑌷𑌯𑍍 𑌶𑍍𑌰𑍀𑌵𑌤𑍍𑌸𑌨𑍍, and 𑀅𑀓𑁆𑀱𑀬𑁆 𑀰𑁆𑀭𑀻𑀯𑀢𑁆𑀲𑀦𑁆
This page is also available in Latin, Tamil, and Sanskrit.
About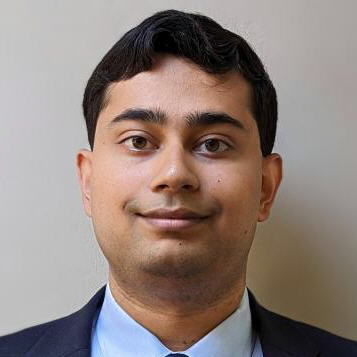 I'm a graduate student at Stanford University doing my masters in Computer Science. I focus mostly on computer systems and robotics nowadays, and I previously did my undergrad focusing on computer graphics and simulation. My experience ranges from raytracers to websites, but I mostly like working at the OS level and working with hardware. I've worked at Stanford, Facebook/Instagram, and Aqua Satellite.
Outside of school/work, I'm also interested in analog and digital photography, playing the piano, and learning languages.
Education
I'm currently pursuing a masters degree at Stanford University, focusing on computer systems within the Department of Computer Science. I also did my undergrad at Stanford (2017–2021), focusing on computer graphics. Before that, I went to Menlo School for high school.
Projects
Carta: a course-planning website for Stanford students.
Stagecast: software to allow musicians and actors to rehearse and perform shows online during the COVID-19 pandemic.
Experience
Robotics Intern: Aqua Satellite (Summer 2021)
At Aqua Satellite, I set up the development infrastructure and wrote the initial control and simulation software for Thaumas, an automated underwater vehicle.
Course Assistant: Stanford CS 140E (Spring 2021)
I assisted with CS 140E: Operating Systems Design and Implementation. As part of my responsibilities, I reviewed lesson plans, refined assignment specifications, held office hours, assisted students in biweekly lab sessions, and evaluated student work.
Production Engineering Intern: Instagram (Summer 2020)
At Instagram, I interned on the Instagram Machine Learning Team (IGML) and developed software used by teams across Instagram and Facebook.
Production Engineering Intern: Facebook (Summer 2019)
At Facebook, I interned on the Feed and Stories Team (FAST) and developed software used by the production engineering and software engineering teams.
Publications
Research
Inventions
Modular Media Player (US D769941 S1)
Multi-Person Straw for Sharing/Tasting Beverages (US 9186007 B2)
Apparatus and Method for Repairing a Surface Submerged in Liquid by Creating a Workable Space (US 8925168 B2)
System, Methodology, and Product to Sort, Organize, and Store Toy Building/Construction Sets (US 7987990 B2)
Links
© 2021 Akshay Srivatsan